The following are the best heavy mechs that players can get in MechWarrior 5: Mercenaries.
The story of MechWarrior 5: Mercenaries takes place in the year 3015, when the human race has spread out across the galaxy and taken over thousands of other systems. The player is a Mercenary who is trying to bring back the family business that used to do well. They will be in charge of a BattleMech and cause all kinds of trouble for their enemies.
In MechWarrior 5: Mercenaries, there are more than 50 mechs to choose from, and no two of them are the same. You can choose from options like Light, Medium, Heavy, and Assault, and each one has its own benefits. Here are some of the best Heavy Mechs in MechWarrior 5: Mercenaries game.
Rifleman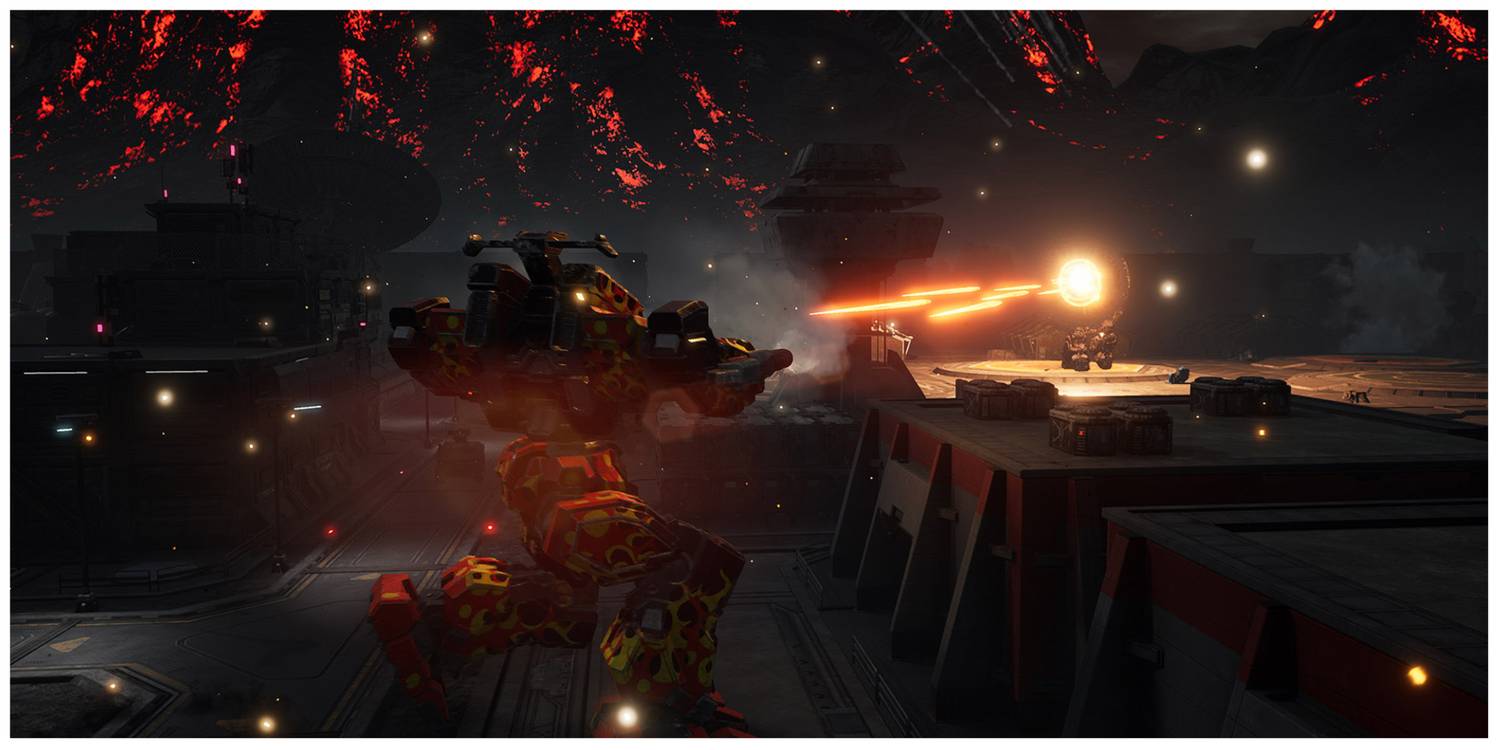 The Rifleman was made to be an anti-air Mech. Because of this, it is not very fast and doesn't have much armor. But it has the unique ability to almost be able to look straight up while turning around 360 degrees.
Each type is built to handle a different kind of anti-aircraft job. They don't do very well against other mechs of the same weight class. Because they give up speed and armor to have more powerful weapons, they are usually only used for direct fire support.
Catapult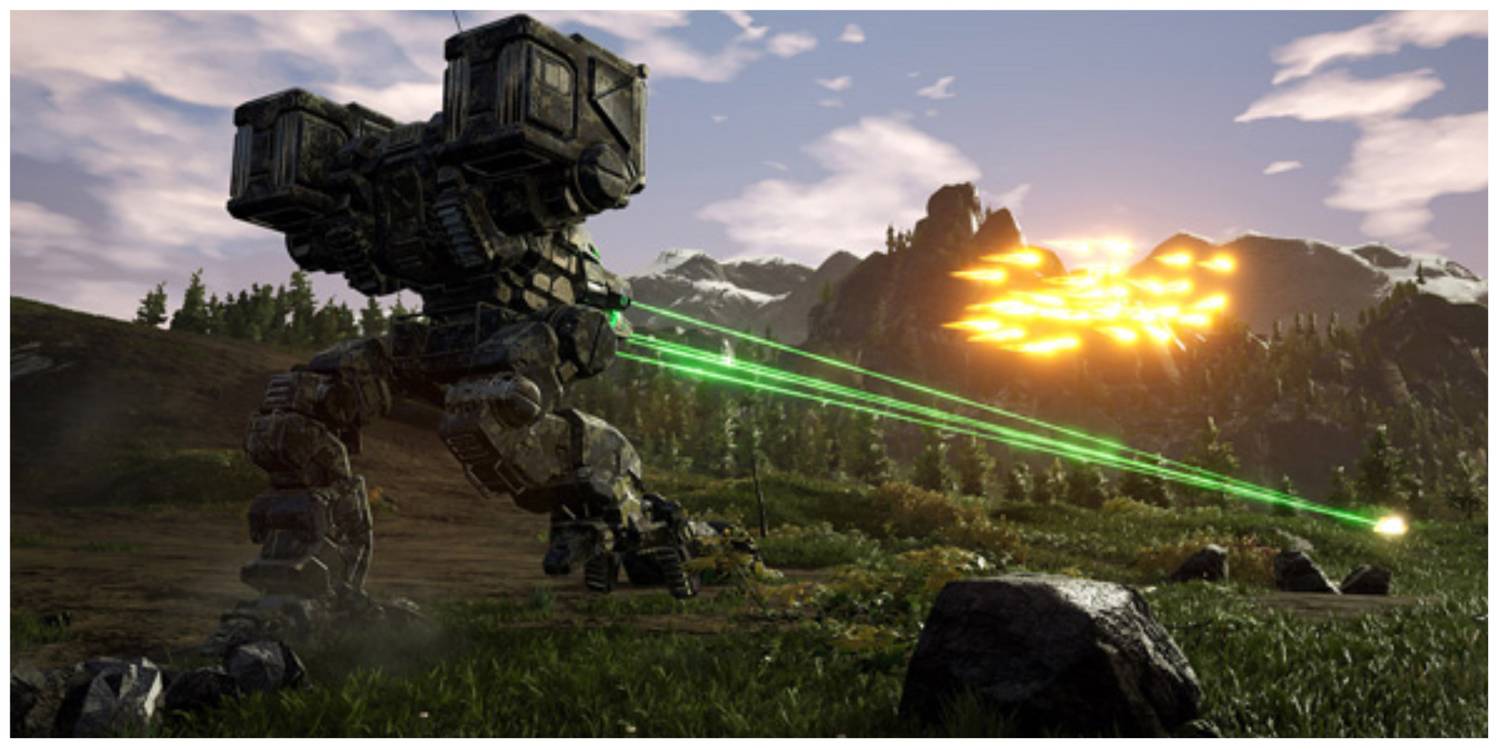 The Catapult Mech is important for firing at long distances and is best known for its egg-shaped torso, which makes it easy to spot. Most of the time, the Catapult Mech has racks for big missiles and smaller weapons for self-defense.
Most of its different types come with LAMS, Jump Jets, and Active Radar Probes. It isn't very fast, but its armor and larger ammunition space make up for that. This means it can help from a farther distance for longer periods of time and survive most moderate threats.
Thunderbolt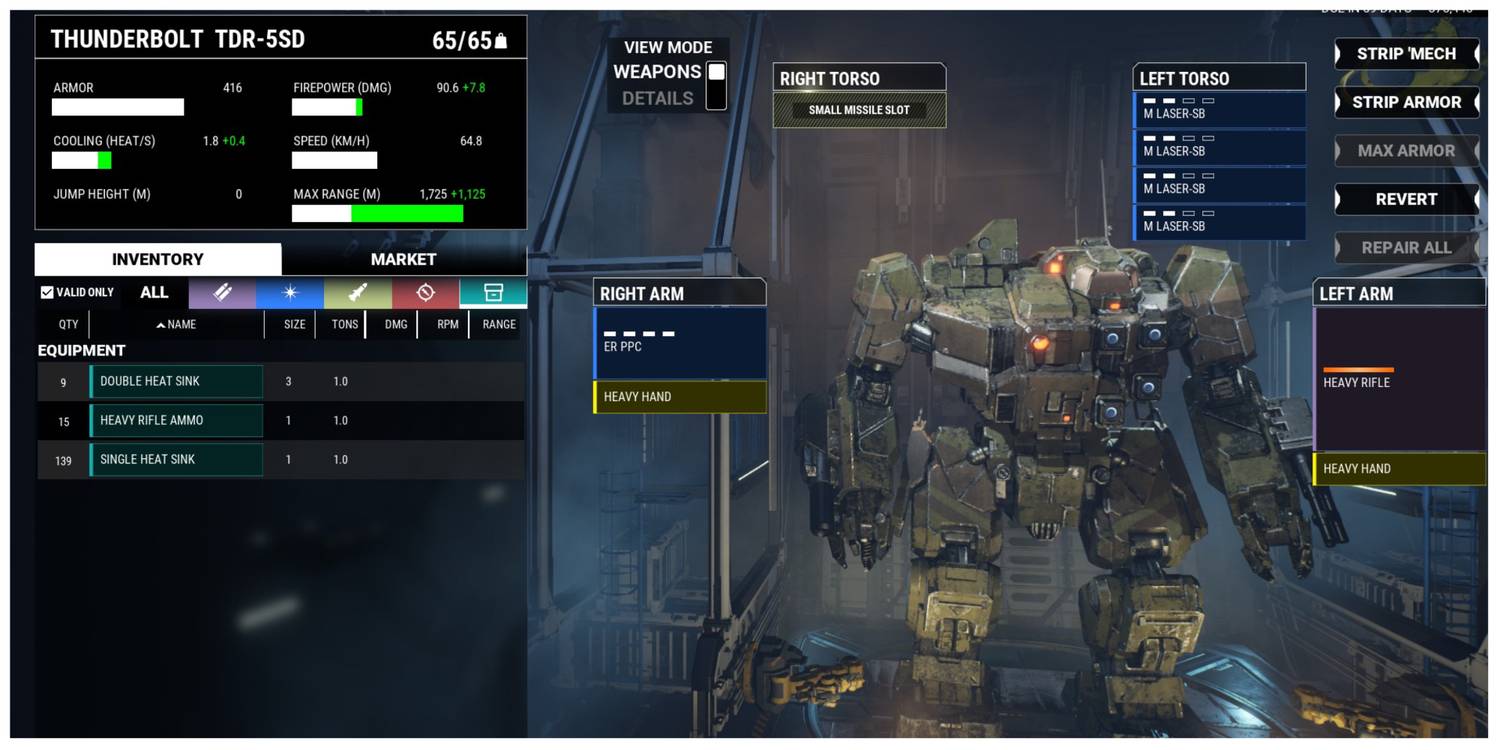 The Thunderbolt has a lot of different weapons built into it. It has a missile launcher and a laser with a long range. It also has weapons that can be used close up, like medium lasers and another missile launcher. To put it simply, it's ready for war.
The 13 tons of armor on the Mech are there to protect it. It also has a 13.5-ton fusion engine that lets it go 64.8 km/hr, which is a good speed. Even though it gets too hot when used for rapid fire, this Mech is awesome because it has so many weapons.
Read More : Enware Aurora 2019
Warhammer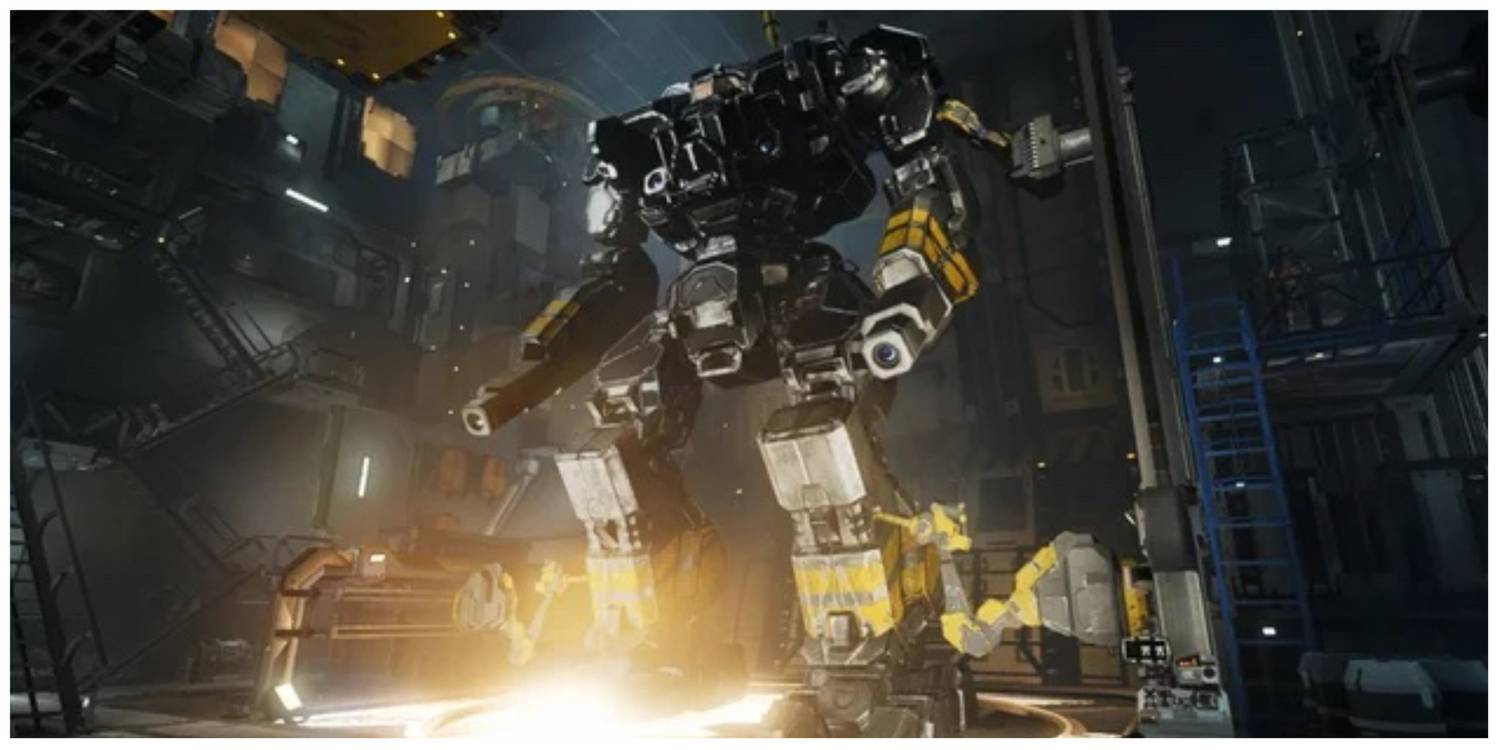 The Warhammer's 10 tons of armor keep it from getting hurt too much. It also has 18 heat sinks that keep it from getting too hot and let it fire quickly without worry. This Mech also has a 16-ton fusion engine that lets it go as fast as 64.8 km/h.
It has a targeting system that works with a special searchlight. This light can work on its own or connect directly to the system for tracking. Because of this, the Warhammer is a good Mech for fighting at night because of this.
Black Knight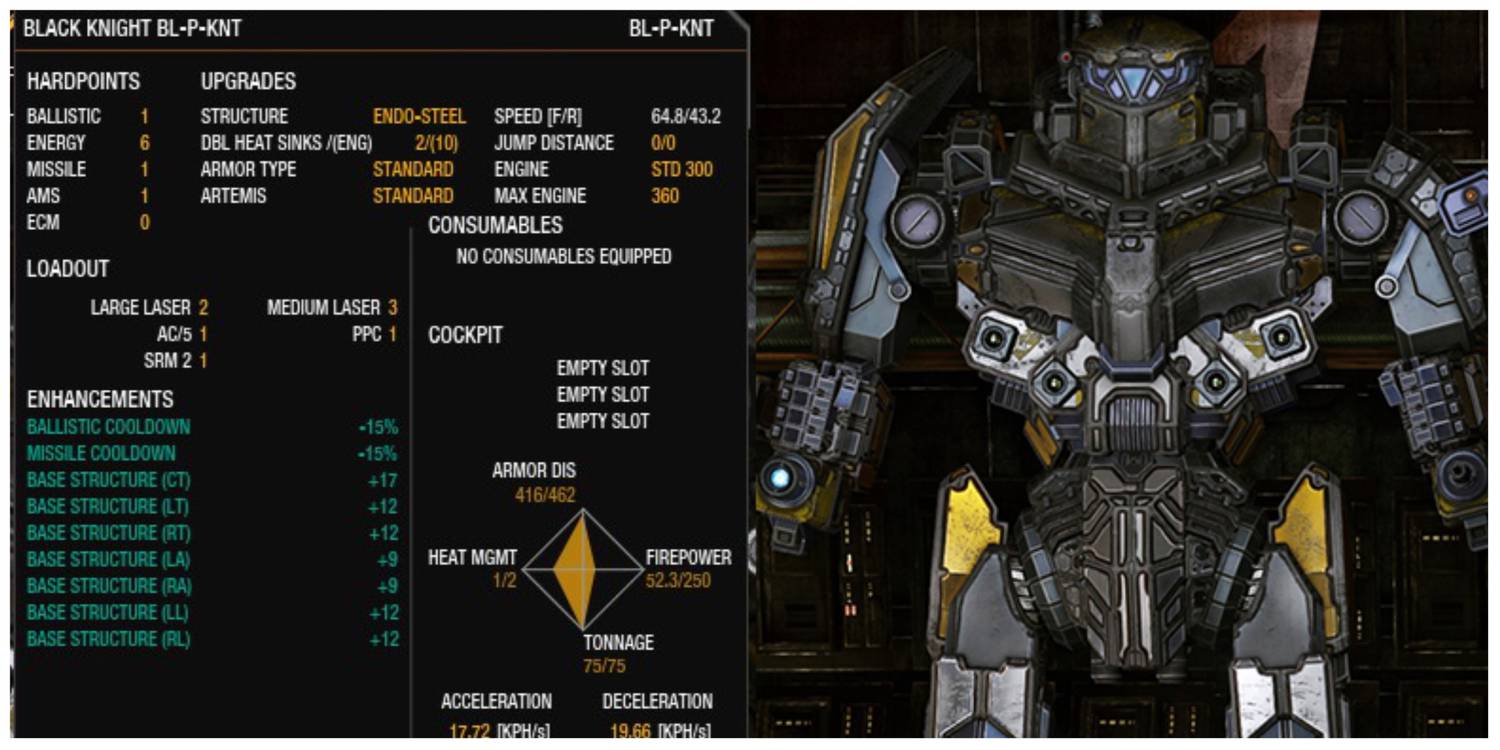 The Black Knight's weapons are all energy-based, so as it closes in on its enemies, it can do a lot of damage. It is ready for anything because it has both long-range and close-range weapons.
It has 13 tons of armor to protect it, so it can take a lot of damage from its enemies. The only bad thing about it is that it only has one heat sink. But it does use 20 of them, which means that a lot of heat can be gotten rid of.
Cataphract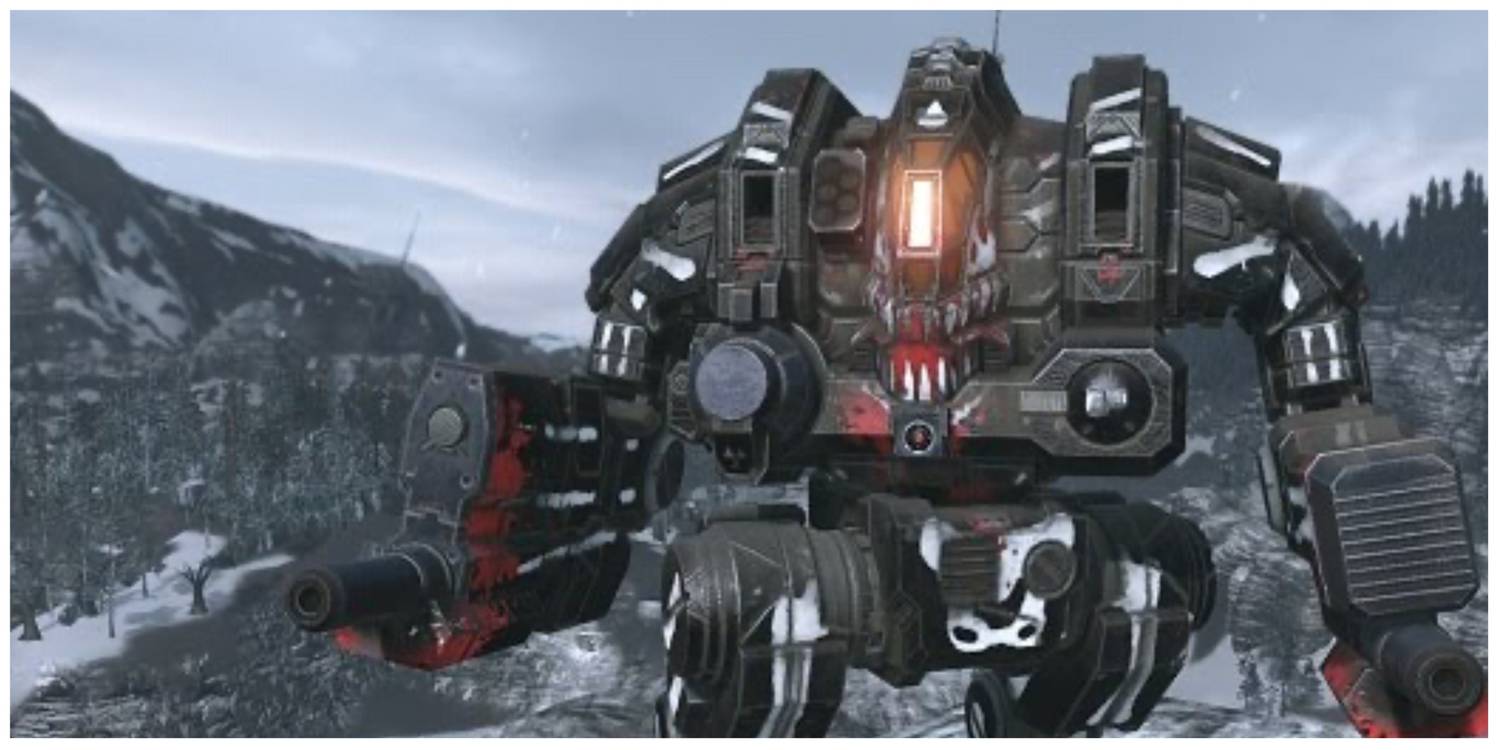 The Cataphract is perfect for fights in cities. It is advanced enough to be used in the front line. It is great for fighting at medium and close ranges, doing damage to anything in its way.
It has 16 heat sinks that keep it cool so it can fire at full power. Also, this Mech's 11 tons of armor keep it from taking a lot of damage while fighting in the streets. It can also jump 120 meters, which makes it an even more versatile heavy Mech.
Grasshopper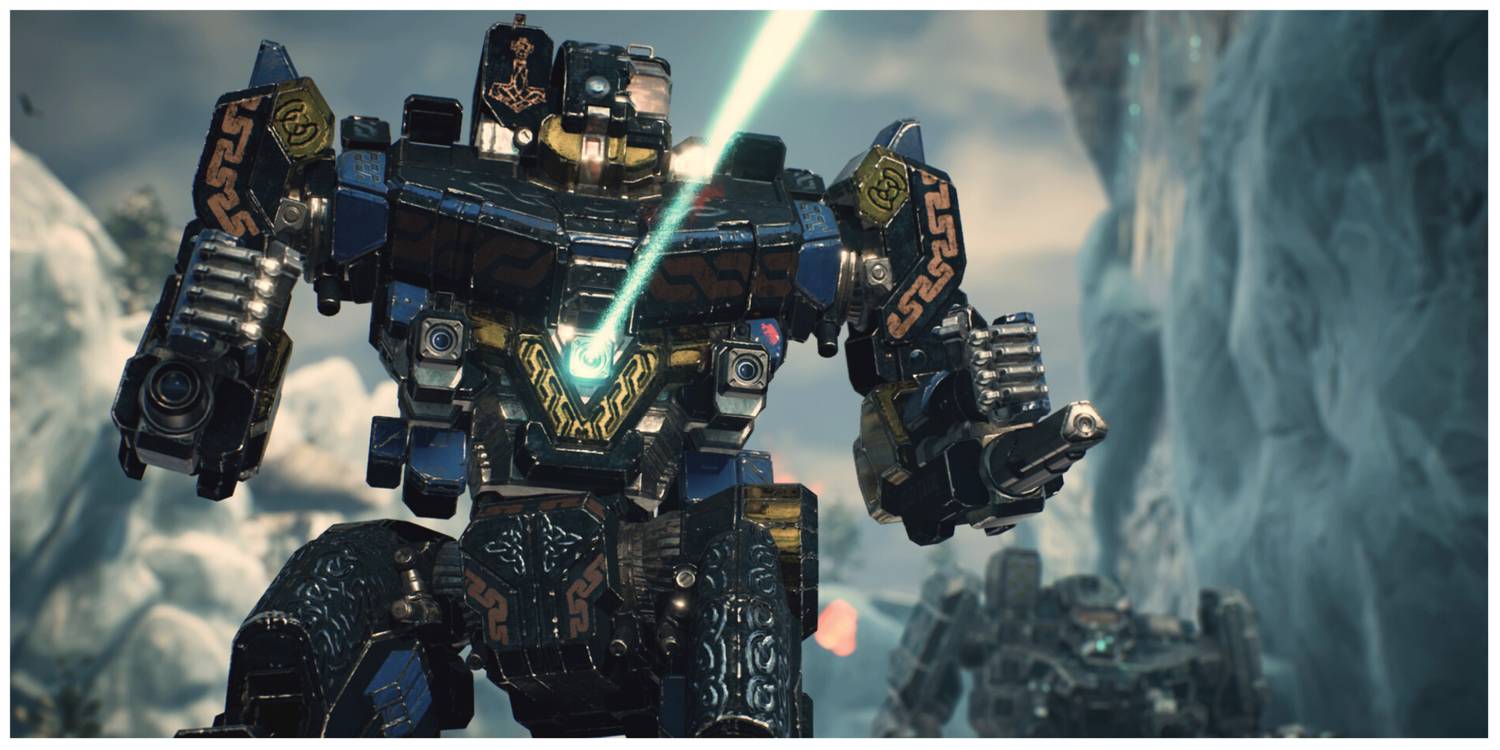 The Grasshopper is known for being very mobile. It can move at a speed of 64.8 km/h and can jump 120 meters. It has 22 heat sinks, which give it much better heat dissipation than other heavy mechs. It also needs much less ammunition than other heavy mechs.
Even though heavier Mechs can shoot better than it, its speed and 13 tons of armor mean it can do a lot of damage before it has to run away. Also, its main weapon is mounted in the middle of its body, so it can lose its limbs and still be ready for battle.
Marauder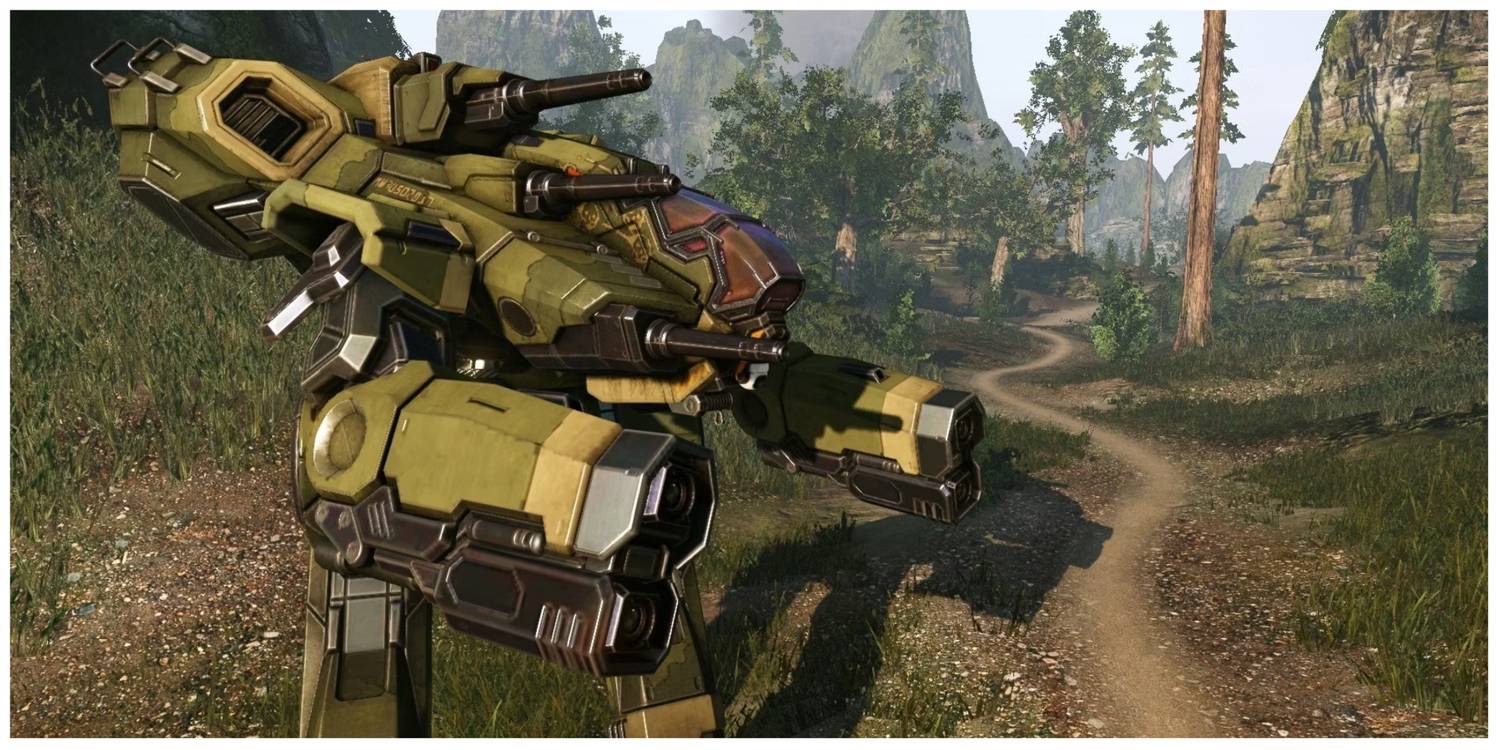 The Marauder has an unusual shape that makes it hard for enemies to hit. It is protected by armor that weighs 11.5 tons and does a perfect job of spreading heat around the system. With 16 heat sinks, this Mech is easy for skilled MechWarriors to drive.
This Mech is well-equipped for both close and far battles, but sometimes its guns get knocked loose, which can be a problem. When this happens, it has lasers that can deal with the nearby Mechs and keep it safe.
Quickdraw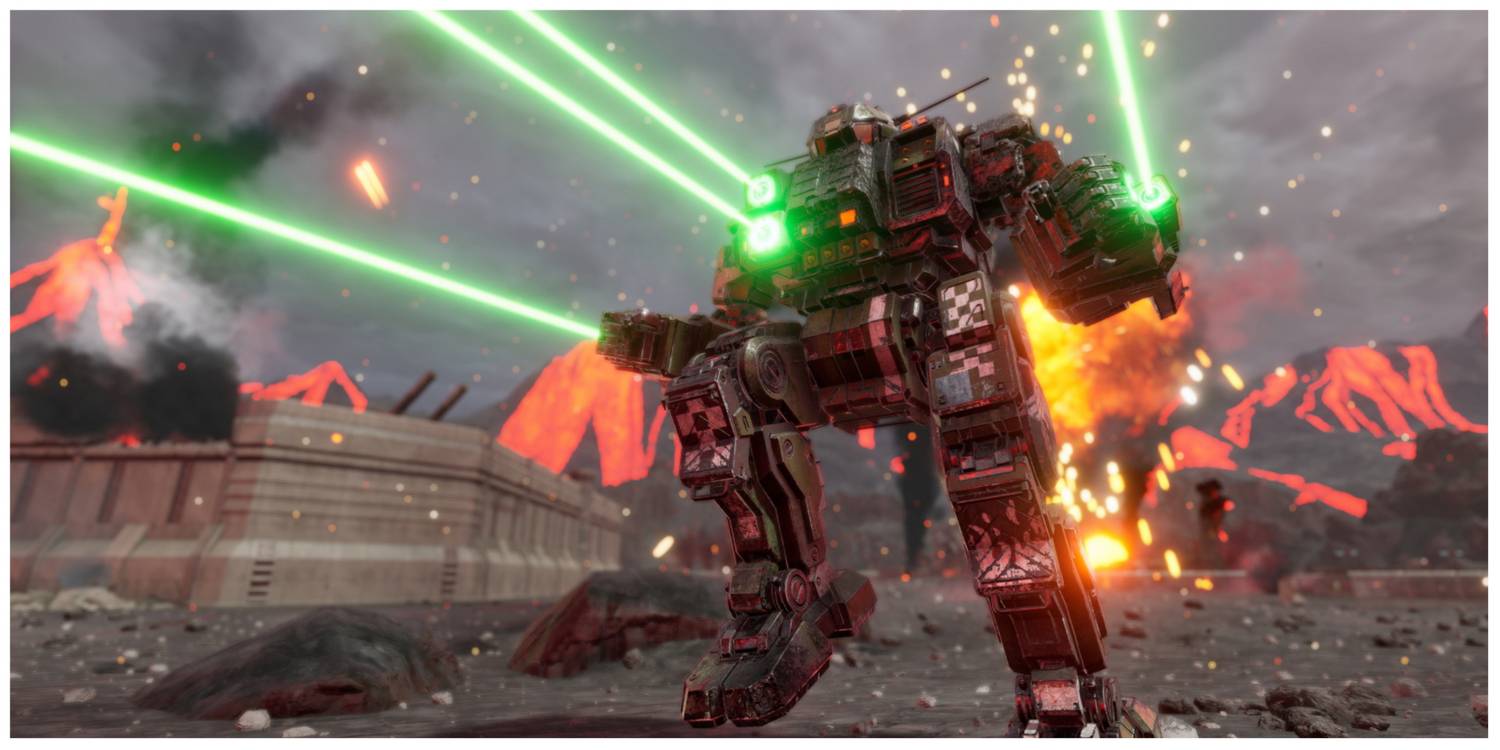 All of the Quickdraw's weapons, except for one, are designed for medium- and close-range combat. Since the arm actuators can bend both forward and backward, the pilot can fire the Quickdraw's lasers in either direction.
Anyone who tries to sneak up behind this Mech and see what it is doing will be in for a big surprise. The main problems with the Happy Wheels Quickdraw are weak ankles and the chance of getting too hot.
Orion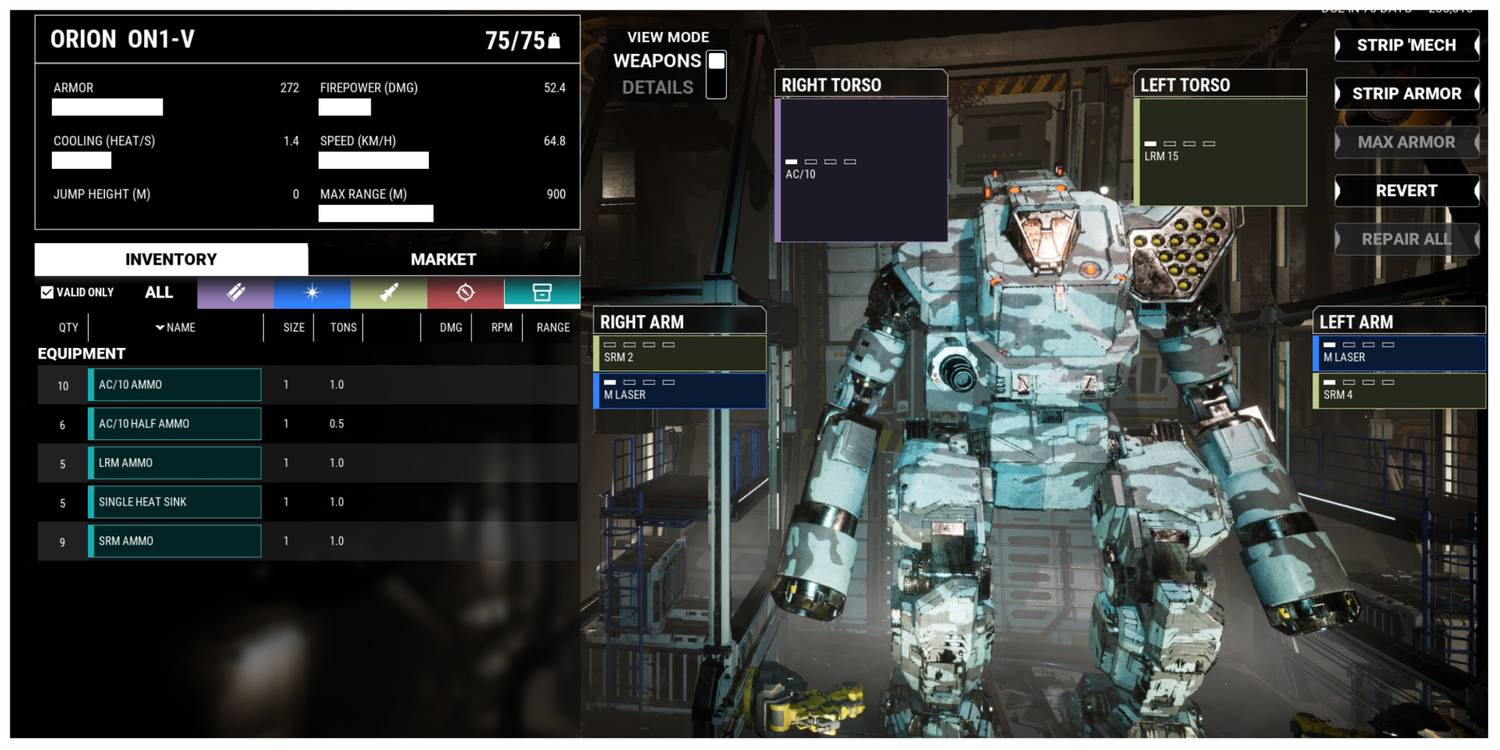 Both land and air targets are no match for the Orion. It has a wide range of weapons that make it good for any kind of battle, close or far. But because it only has a few heat sinks, it can get too hot. A good pilot will know that they need to switch between weapons to stop this from happening.
The Orion also has 14.5 tons of armor to give it the best protection possible. In fact, it's better than many of the other heavy mechs, which could make it the best choice.
Now, you can play MechWarrior 5: Mercenaries on PC, PS4, PS5, Xbox One, and Xbox Series X/S.